Take a look at the 9th NRW Nano Conference
and your opportunities for networking and getting information.
The Keynote Speakers of the
9th NRW Nano-Conference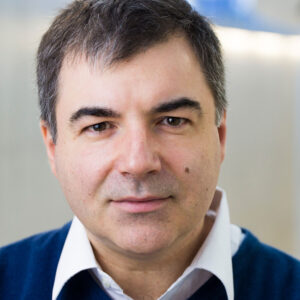 Prof. Sir
Konstantin S. Novoselov
Tan Chin Tuan Centennial Professor, National University of Singapore and Langworthy Professor of Physics and the Royal Society Research Professor, The University of Manchester,
Nobel Prize in Physics, 2010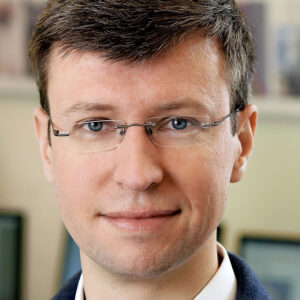 Prof. Dr.
Karsten Seidl
Professor at the University of Duisburg-Essen and Head of Department at the Fraunhofer Institute for Microelectronic Circuits and Systems (IMS)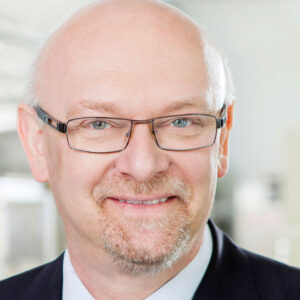 Prof. Dr.
Martin Winter
Scientific Leadership of MEET Battery Research Center (University of Münster) and Director of Helmholtz Institute Münster (HI MS; IEK-12, Forschungszentrum Jülich)
Working from home is one thing, but holding Germany's most important event in the field of nanotechnology and innovative materials as a digital conference is another. With a completely new concept, the 9th NRW Nano Conference will make it even easier for our international guests to participate, to network with stakeholders from North Rhine-Westphalia's economic and scientific landscape and gain up-to-date insights into our excellent expertise.

Prof. Dr. Andreas Pinkwart, Minister of Economic Affairs, Innovation, Digitisation and Energy
The NRW Nano Conference – Innovations in Materials and Applications.
North Rhine-Westphalia's leading role in the fields of nanotechnology and materials science is clearly demonstrated at the internationally renowned NRW Nano Conference, which takes place every two years. The venue changes in NRW, but is always particularly relevant for the topic area.
In 2018, the event has been extended from nanotechnology to the topic of "Innovations in Materials and Applications". With the expanded spectrum, current developments in industry and science have been taken into account. Thus, the benefits for visitors have been significantly increased. Other innovations, such as the thematically open calls, were also well appreciated by the community and numerous new sessions evolved.
Hand-picked by our scientific advisory board, the topics are geared to the broad spectrum of interests of the visitors, with the aim of achieving the greatest possible benefit for each participant.
Thus, international keynotes and plenary talks provide a very good insight into cutting edge technologies and future trends. Topic sessions (with changing focal points) highlight special subject areas. At the accompanying exhibition, institutes and companies present their innovative services and products, and the new contacts made during the day can be further intensified at the networking event in the evening. The three exhibitors with the best overall appearance and presentation will be honoured with the "Best Exhibitor Award".
The event is also of great importance for young academics. In addition to the opportunity to get into contact with future employers and build up their own network, the poster exhibition offers the perfect platform to give insights into their own work to all participants. On every conference, the best three posters receive the "Best Poster Award" within an award ceremony. An interesting supporting programme provides pupils with insights into the exciting field of nanotechnology and materials science.