The Keynote and Plenary Speakers of the
10th NRW Nano-Conference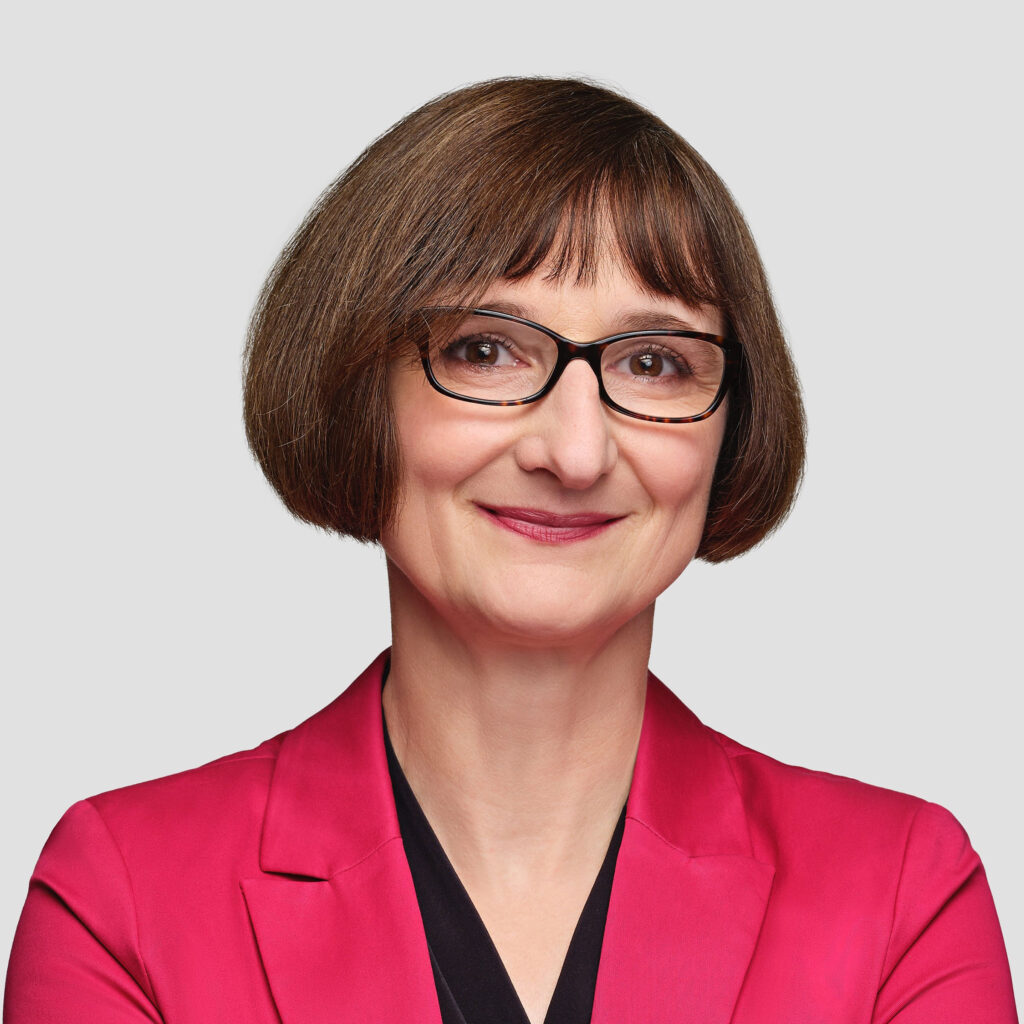 Dr. rer. nat. Dr. h.c. Heike Riel
IBM Fellow, Head Science of Quantum & Information Technologies
Lead IBM Research Quantum Europe & Africa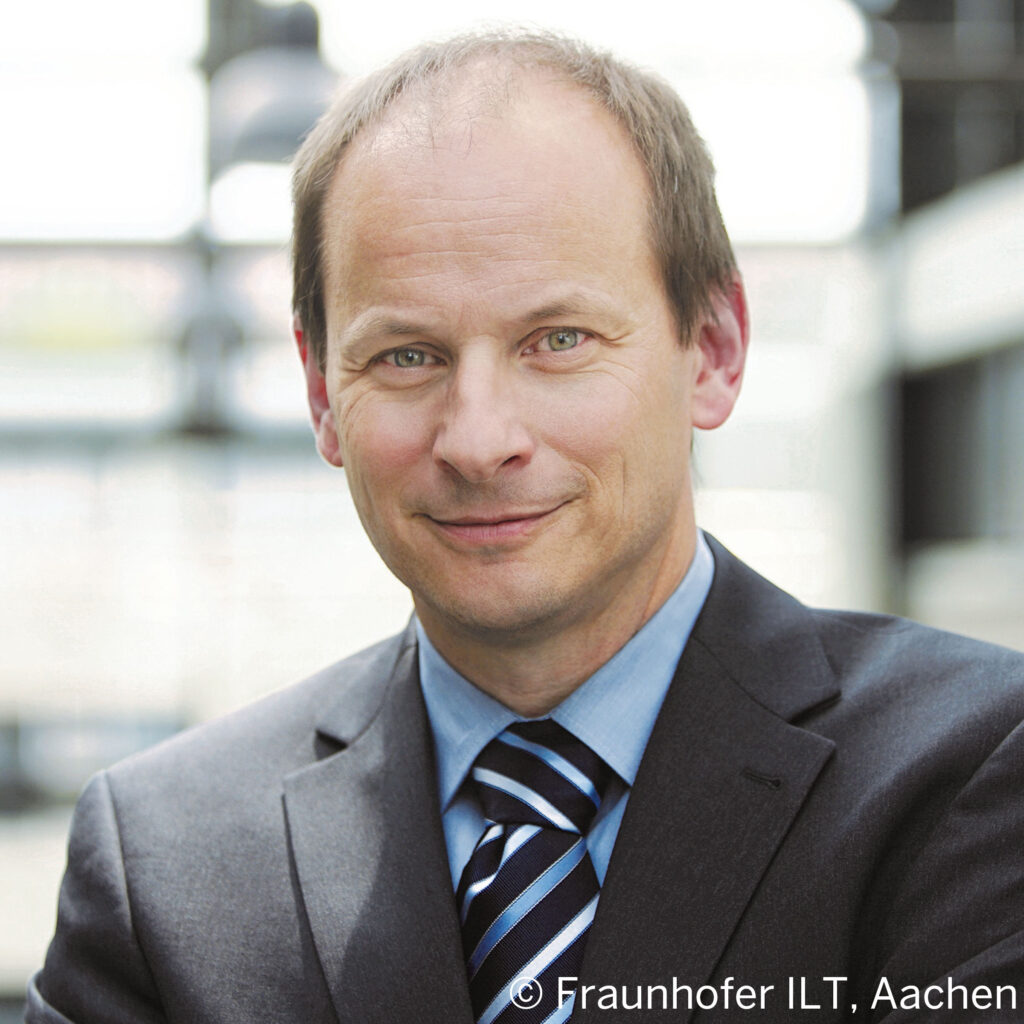 Prof. Dr. rer. nat. Constantin Leon Häfner
Managing Director, Fraunhofer-Institut für Lasertechnik ILT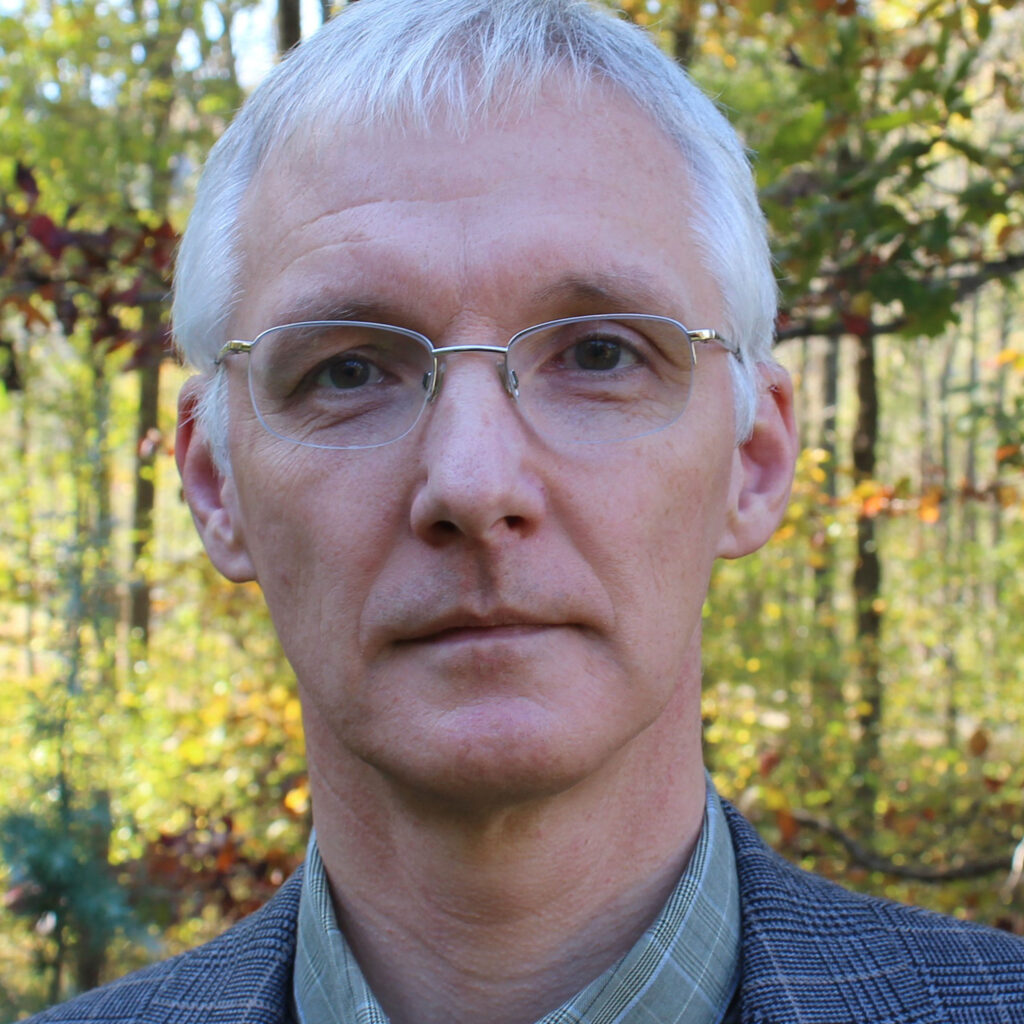 Professor Leonid V. Zhigilei
University of Virginia, Department of Materials Science and Engineering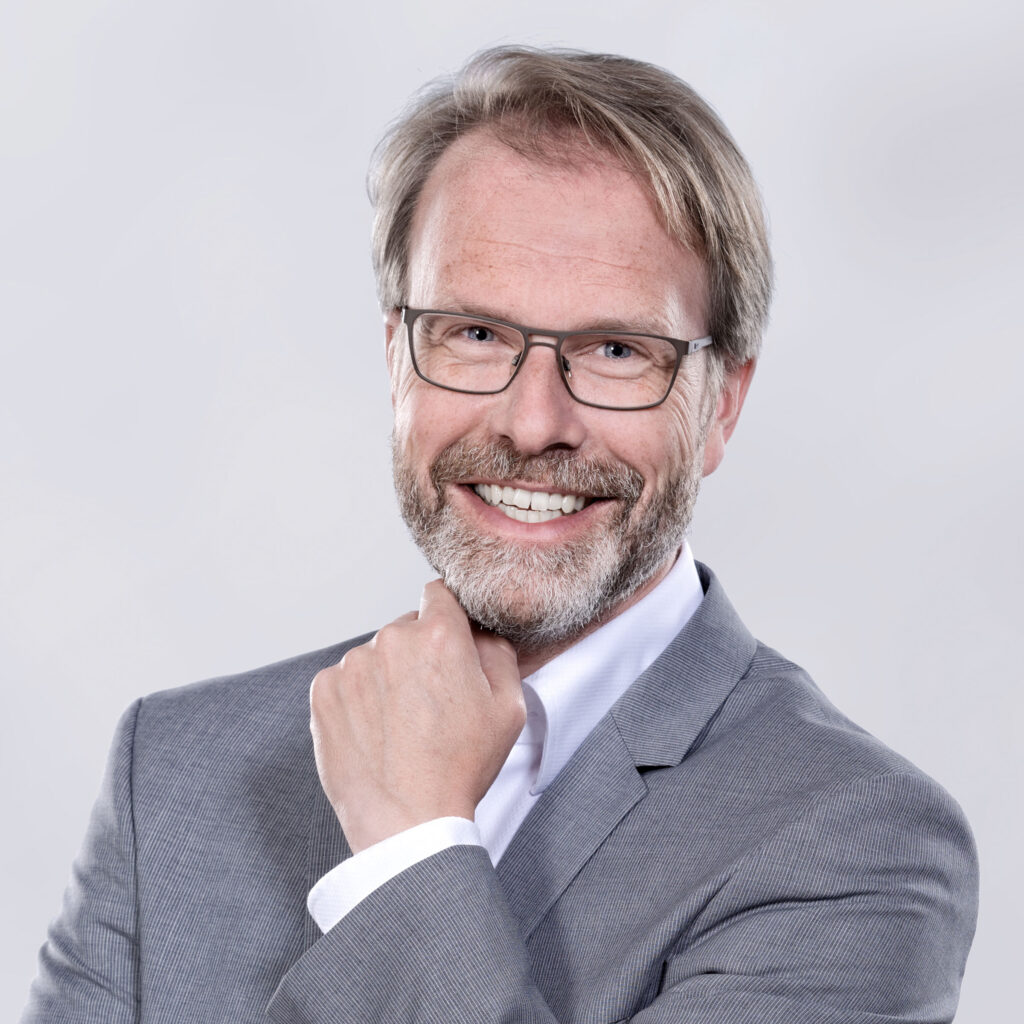 Dr. Lutz Aschke
President of Photonics21, CFO / CIO Carl Mahr GmbH & Co. KG
Opportunities, trends, and high-tech innovations at the 10th NRW NRW Nano Conference!
On 23 and 24 May 2023, the NRW Nano Conference took place in Dortmund as the largest German conference with international appeal in the field of nanotechnology, innovative materials as well as in related application fields and markets. Organised by the Ministry of Economic Affairs, Industry, Climate Action and Energy of the State of North Rhine-Westphalia, the Dortmund Economic Development Agency and the NanoMicroMaterialsPhotonics.NRW (NMWP.NRW) state cluster, the 10th edition of the high-tech conference was opened by NRW Minister of Economic Affairs Mona Neubaur, Heike Marzen, Managing Director of the Dortmund Economic Development Agency, and Dr.-Ing. Harald Cremer, Cluster Manager NMWP.NRW.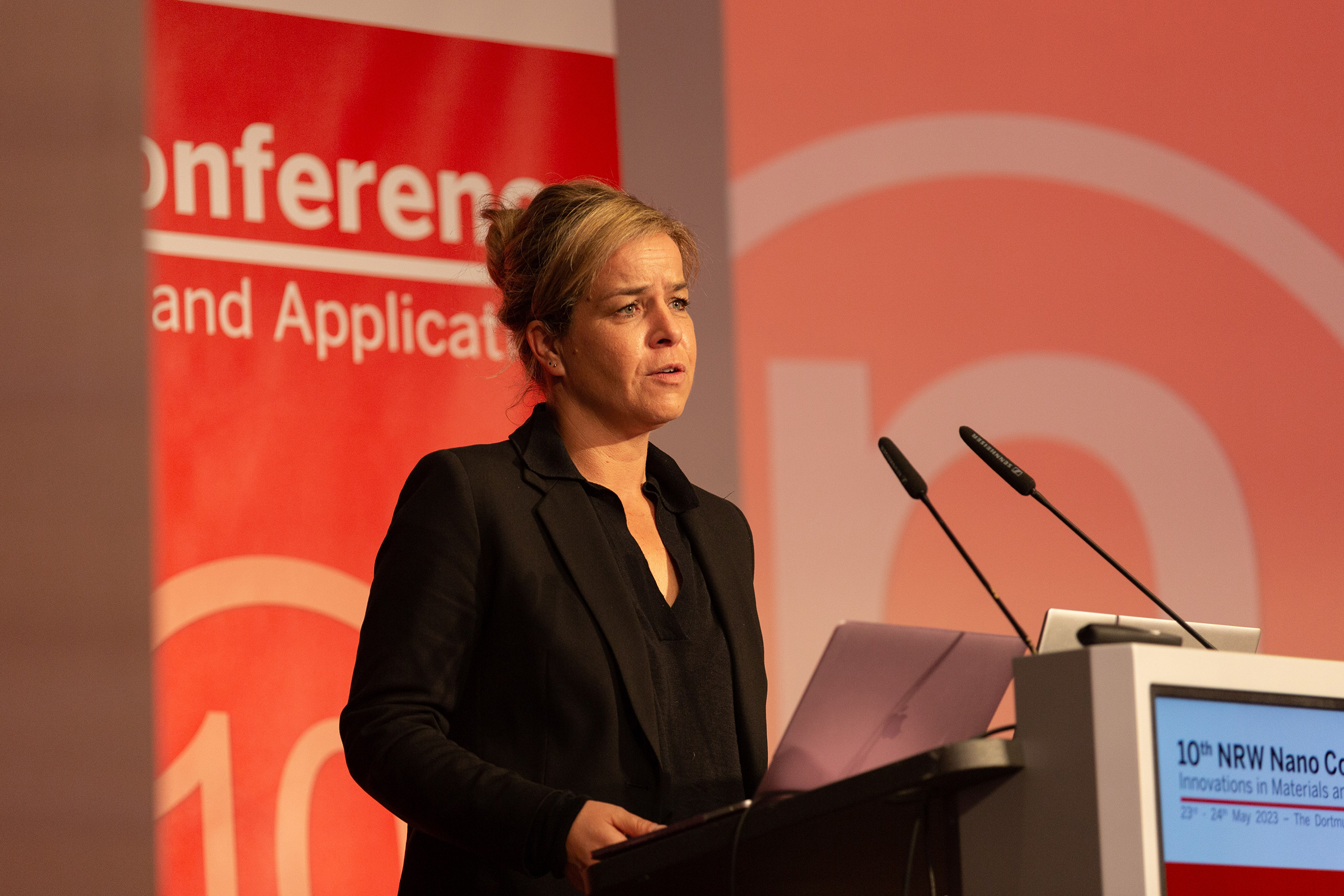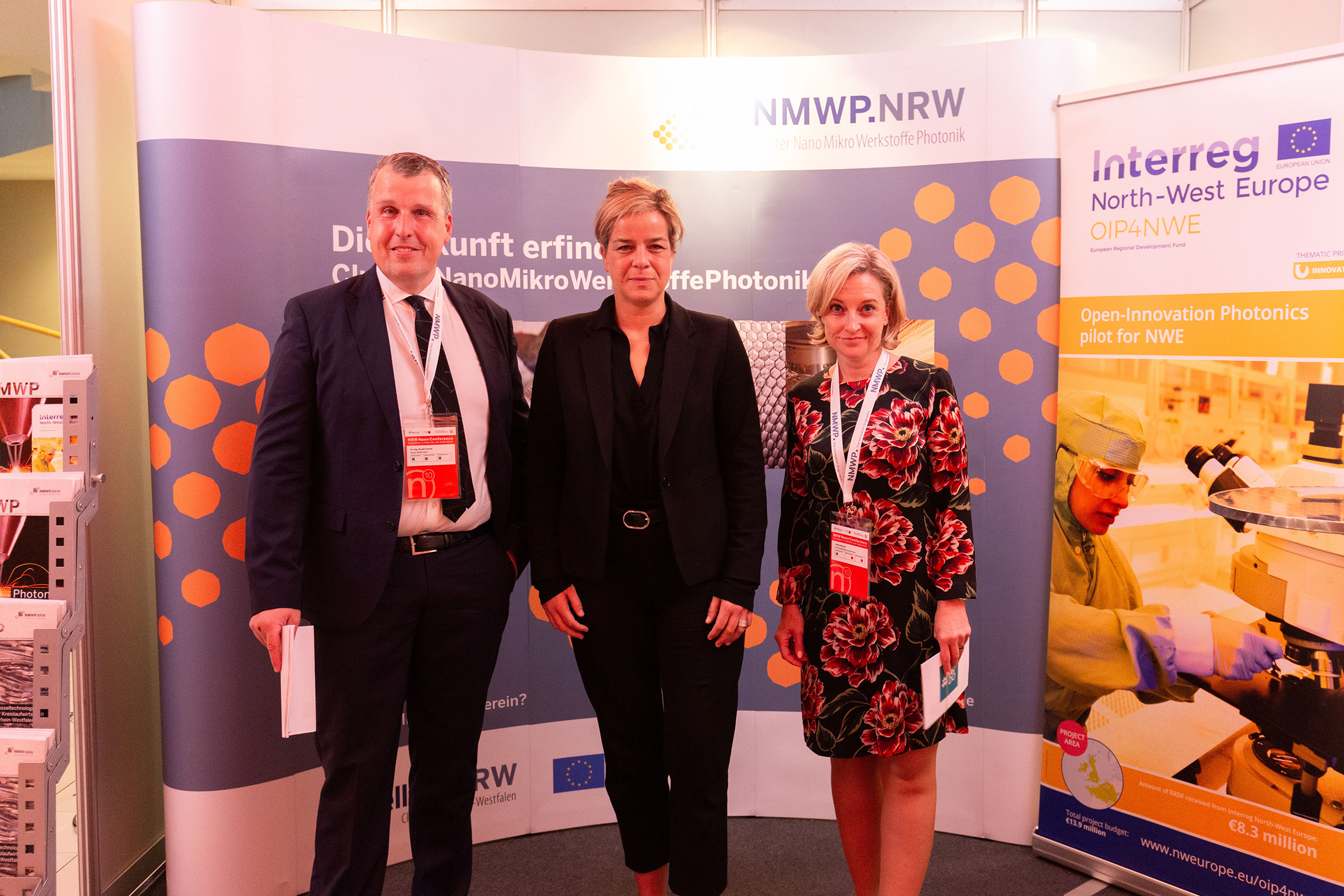 "Nanotechnologies and innovative materials, from sensor technology to quantum computing, provide important impulses in North Rhine-Westphalia for the solution of global challenges and transforming the economy. The foundation of this innovative strength is the continuous and lively transfer of scientific excellence into economic application and value creation. North Rhine-Westphalia has long been able to establish itself as one of the leading international locations in this field, and it is our aspiration to further expand this leading role. At the 10th NRW Nano-Conference, this impressive technological bandwidth in the field of key technologies became clearly visible", said Minister of Economic Affairs Mona Neubaur.
The high economic, scientific and political relevance is also reflected in the excellent programme with cutting-edge keynotes by Dr Heike Riel (IBM Fellow), Professor Constantin Häfner (Fraunhofer Institute for Laser Technology ILT), Professor Leonid V. Zhigilei (University of Virginia) and, an insightful plenary talk by Dr Lutz Aschke (Photonics21), a panel discussion with top-class representatives from science and industry as well as the topic sessions "Quantum Technologies", "Energy", "Health", "Advanced Materials", "Electronics", "NRW Innovation Projects" and "Photonics". A large poster exhibition with around 100 scientific posters offered young scientists from NRW and beyond the opportunity present latest results as well as to network with industry and science, but also with students from other universities and institutes. Nanotechnologies and innovative materials provide important impulses and technologies in North Rhine-Westphalia for solving global challenges, for example in modern lidar sensors for the autonomous mobility of the future, neuromorphic chips with high energy efficiency and performance, intelligent management of energy storage and the quantum technologies – from sensor technology to quantum computing.
"I am pleased that with the 10th NRW Nano-Conference we were once again able to offer a platform to receive fresh impulses from industry and science, to network and thus create the basis for new, innovative ideas. I am particularly pleased that this opportunity was used so intensively by the high-tech community. The feedback from the guests was also consistently positive," says Dr.-Ing. Harald Cremer, summing up the two-day event in Dortmund. "In addition to the Dortmund Congress Centre, the Eventkirche Dortmund also provided an excellent setting for the evening event to cultivate old and new contacts and discuss current innovation topics and trends. A highlight of the evening was certainly the award ceremony for the "Best Exhibitor Award", and I congratulate the three winners GEMESYS GmbH, the University of Siegen and Elmos Semiconductor SE."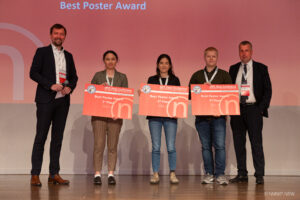 An important goal of the conference is to offer young scientists a stage for their excellent research. From the approximately 100 excellent poster contributions, the three best poster presentations were awarded on the second day. The poster "Narrowband Photoconductivity through the Excitonic Resonance in 2D Perovskites" by Tamara Czerny (University of Duisburg-Essen) was awarded with the first place, second place was "Stable Al2O3 encapsulation of MoS2-FETs enabled by CVD grown h-BN" by Agata Piacentini (AMO GmbH), "A new stable emulsion with a mixed shell composition for oxygen delivery" by Fabian Nocke (University Hospital Essen) reached the third place.
We would also like to take this opportunity to thank the sponsors Elmos Semiconductor SE, Raith GmbH, AIXTRON SE, ELEMENT 3-5 GmbH, Microtrac Retsch GmbH and Bergfeld Lasertech GmbH for supporting the conference. We would also like to thank the Dortmund Economic Development Corporation as a long-standing supporter and cooperation partner of the NRW Nano Conference.
Opening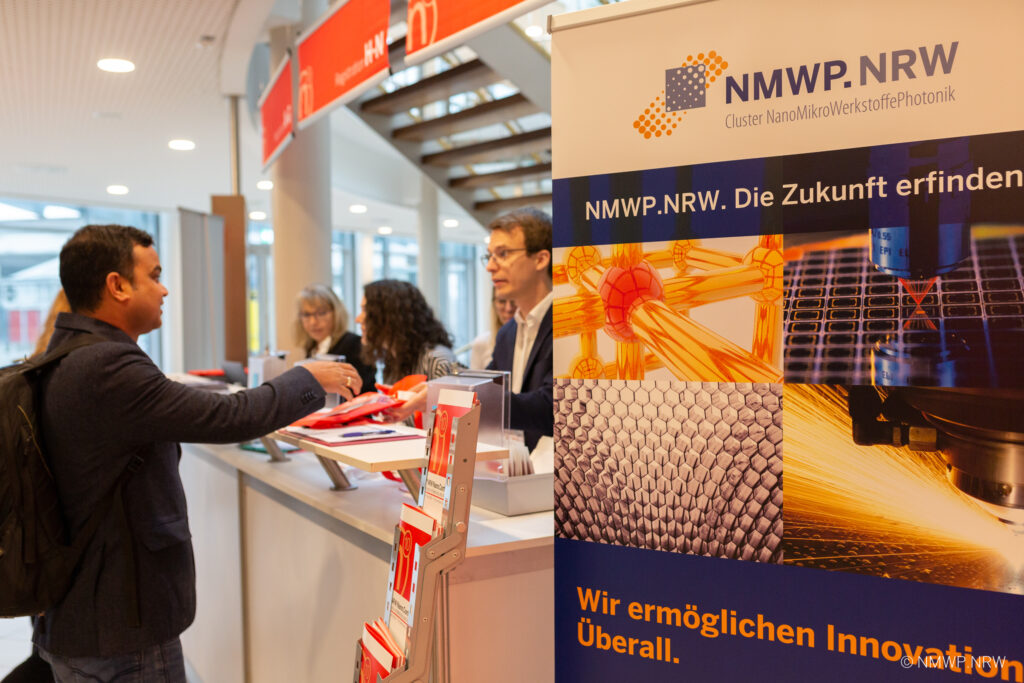 Keynotes, Plenary & Panel Discussion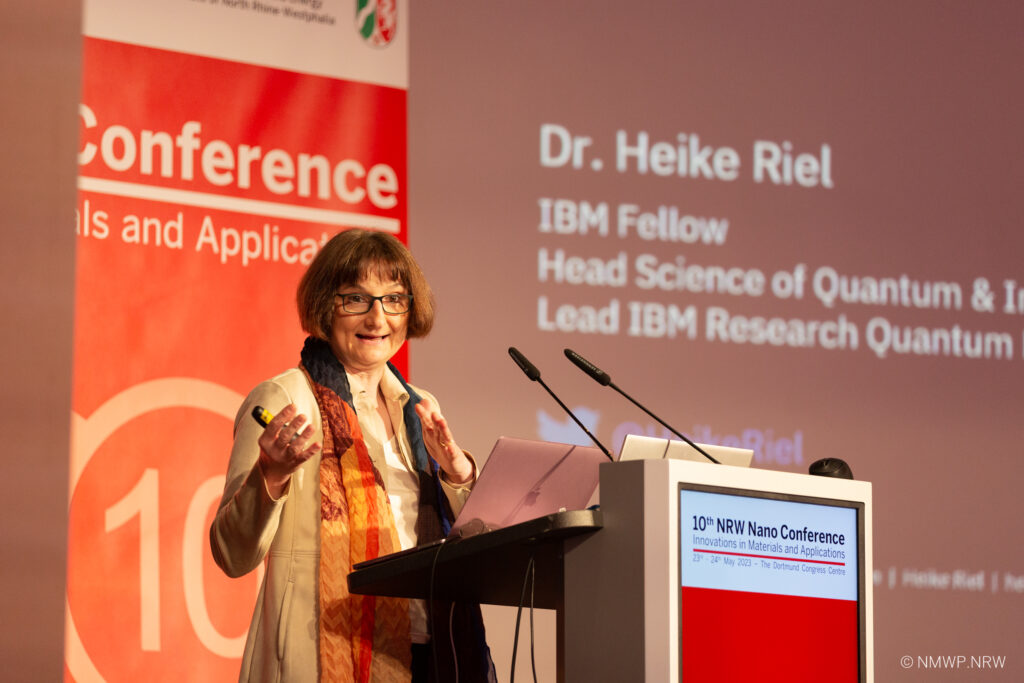 Poster Exhibition & Best Poster Award
Networking Event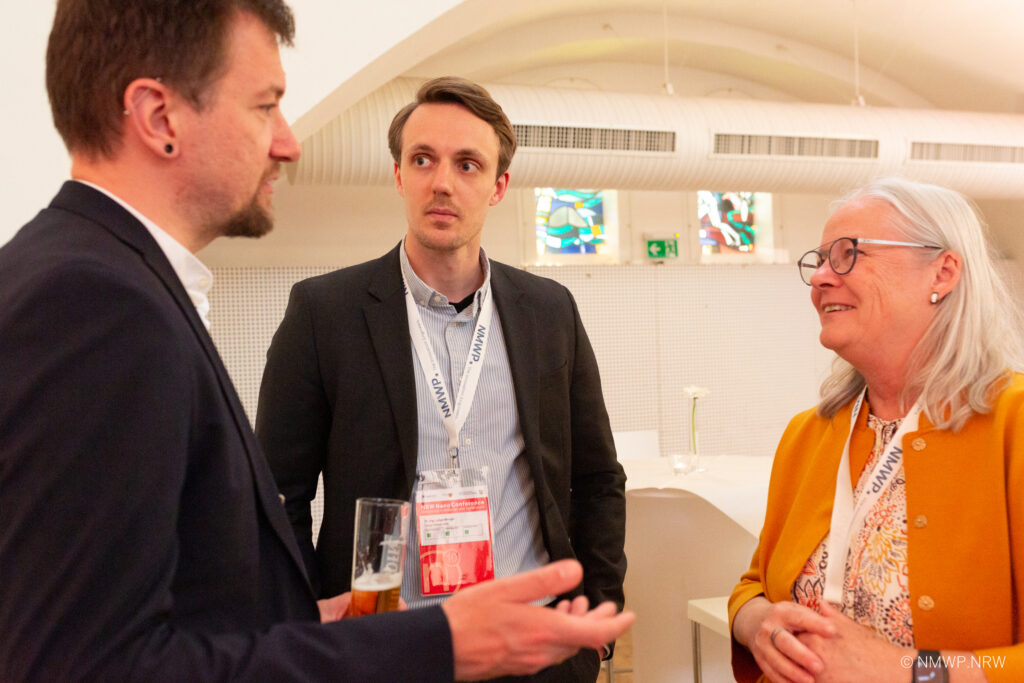 Sessions